Tara Smith
Oro Grande Elementary School's Tara Smith was named District Teacher of the Year at the Lake Havasu Area Chamber of Commerce's monthly mixer.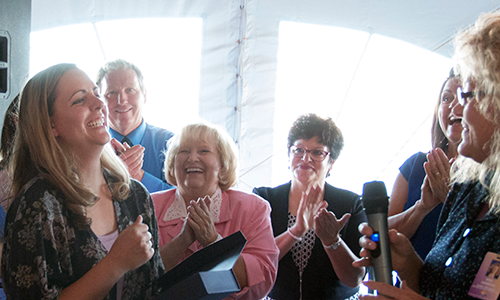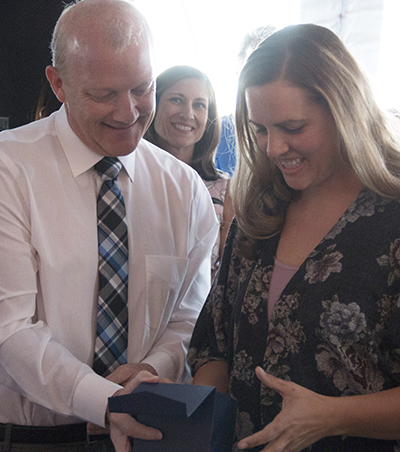 Lake Havasu Unified School District Superintendent Diana Asseier distributed awards to teachers recognized by each school in the district's inaugural awards ceremony. Each teacher was nominated based on school questionaires and rating charts tallied by each school.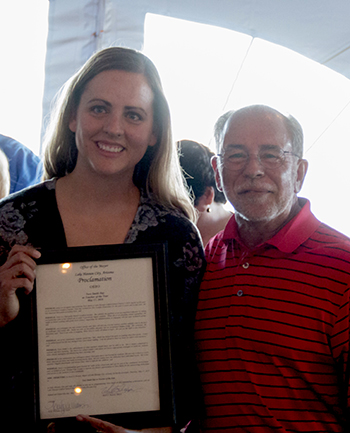 As part of the honor, Lake Havasu Mayor Mark Nexsen declared May 17, 2018, as "Tara Smith Day," Mudshark Brewery co-owner Tina Stocking awarded her a $250 gift card to her business, as well as the option of choosing a menu item to be named after Smith this year and Anderson Auto Group's Scott Taylor awarded her a new car.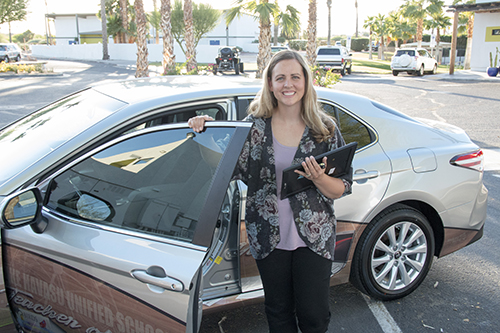 Smith, a primary special education teacher who has been working for the school district since 2007, became a national board-certified teacher in 2015, an accreditation beyond state-level educational training. Smith is involved in Oro Grande's Leadership Team, she is the school's Positive Behavioral Intervention & Supports team leader, a member of the student intervention team and the Oro Grande peer mediation coordinator.
"Everybody here could have been our district teacher of the year," Asseier said. "This was a very difficult decision for our committee."
Asseier read several of the nominations for Smith's award Thursday evening. "Tara continually displays her compassion every day, for every student," Asseier said. "There are some people that go the extra mile, but Tara's influence cannot be measured by a mere mile. If it happens at Oro Grande, there is a high probability that that Tara has a role in its success … she is a model of professionalism that all educators emulate."
Smith gave her thanks at the event, but said the credit wasn't hers alone.
"I think my role in everything I do is because I have a great team behind me," Smith said. "I come up with some great ideas and somehow, my staff and everyone around me goes along with them. Somehow we pull it off. We have a great team at Oro Grande. If I'm amazing, it's only because of the people that I work with."
(by Brandon Messick, Today's News-Herald : May 18, 2018)