About Oro Grande Classical Academy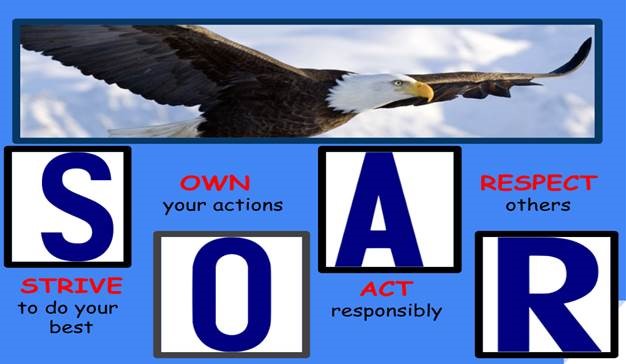 Oro Grande is a Title One school and receives Federal funding based on our poverty count (free and reduced lunch count). This funding is for supplemental assistance to help our school succeed. Our Title One Plan is available in the front office for you to view.
More about Oro Grande and Title One »

Our National Board Certified Teachers »
---
ORO GRANDE FACTS
Formerly Oro Grande Elementary, Oro Grande Classical Academy opened in 2019.
Oro Grande Classical Academy serves around 350 students in grades K-6.
The building and grounds of Oro Grande came into existence in 1982.
Our school mascot is the Eagle.
---
OUR MISSION
The mission of Oro Grande Classical Academy is to train the minds and improve the hearts of young people through a content-rich classical education in the liberal arts and sciences with instruction in the principals of moral character and civic virtue.
---
OFFICE INFORMATION
Office Hours 6:30am ~ 3:00pm
All visitors please sign in at the office and get a visitor sticker.
Sign all students out in the front office.
If your child will be absent, please call the office at 505-6080 before to 9am. An automated call will go out by 10am to verify any unexcused absences.
Voicemail is available 24/7.
---
SCHOOL SHIRTS
School Shirts must be worn everyday!
Spirit Shirts can be worn on Fridays!
School shirts can be ordered anytime at the front office (cash or credit card).
Order shirts ONLINE at the WebStore.
---
TARDY POLICY
Any student who is not in the classroom by the second bell (8:00am) is tardy. After 3 tardies a tardy detention must be served.
This detention will be served during lunch recess.
Every quarter starts over with a clean slate. (0 tardies)
All tardy students must check into the front office for a "tardy pass".
If your child has a Doctor/Dental appointment, please send a written excuse from the Doctor with you child to the front office.